Providing bespoke guided tours in Belgium, France, the Netherlands and Luxemburg
Certified professional guides promoting Europe's cultural heritage
for business clients, corporate travel, travel agents and private clientele




Geotours facilitates making the most of time away from home.
Since 2001 we have developed tried and tested concepts to make the most of your holiday.
We can help you out with selecting, planning and execution of your journey through Europe.
The Geotour guides, all qualified and certified experts in their field are proud to show you the cultural heritage of Belgium, the Netherlands, Luxemburg and France.
Their professional backgrounds, their skills to entertain you and their commitment will guarantee a successful tour in whatever form or timescale.
The choice is yours, tell us what you or your clients would like to see or do and we will work out an attractive tailor-made itinerary.
Planning your own bespoke tour has never been so easy.
Our certified and highly qualified guides speak English, French, German and Dutch.
A small selection of the regions and activities we facilitate are:
For more practical details please visit our Prices and Special Offer page.
Are you a private citizen, travel agency or tour manager? Select the appropriate sector from the Services menu atop of the page.
Contact Us for more detailed information and a customized quotation.
The beaches of World War II in Normandy
The heart of Burgundy
The chateaus of the Loire
The magnificent cities of Paris, Amsterdam and Brussels
World Heritage Sites of Bruges and Ghent
The Battle of the Bulge Experience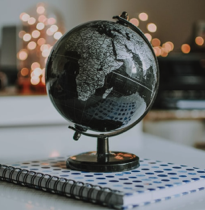 The Waterloo Experience
Flanders Field Experience
Beer sampling in a authentic Belgian brewery
Discover the rich Belgian culinary heritage: pralines, waffles, mussles with frites
Culinary workshops with fresh local products
...